With Citation 9, you can create subsets quickly and easily by marking records in the Short List View or Search Results Dialog.
To mark records, just hold down the Ctrl key and highlight the record. You can mark as many records as you like.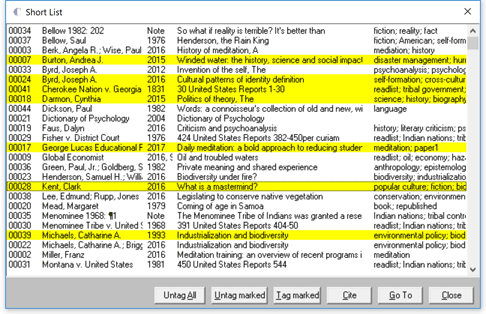 Click the Tag Marked Button to tag the records you have marked.
You can then Generate a Bibliography or Notecards for the tagged records.